As you walk down the supermarket aisle, many a product promise 'a low fat, no added sugar and all natural snack', but the terror-ific truth is that many of the healthy snacks we munch on could actually be a spooktacular trick.
We took a closer look at what 'healthy' foods you should be avoiding. Rather, keep it real and get creative in the kitchen so you can monitor the sugar and fat content meaning you stay on track to hitting those fitness goals.
Açaí Bowls
When you're scrolling through your Instagram feed, it's impossible not to come across a beautiful smoothie bowl or ten. They're colourful, rack up hundreds of likes and are the living truth of 'looks good enough to eat'. But sorry guys we've got some bad news. Just one Acai bowl can contain the equivalent of 12 teaspoons of sugar – that's four times the recommended intake for women. To help cut the sugar why not make your own at home, meaning you can get those creative juices flowing, keep an eye on the sugar content and produce a unique flavour combo! Click here for some berry good inspo.
Granola Bars
Skipped breakfast *grab a granola bar*, feeling peckish mid-afternoon *grab a granola bar*. This statement snack, stashed in most desk drawers, has long been a "healthy" stand in for mid-afternoon slumps or a way to start the day. But the truth is some brands contain much more sugar and additives than a chocolate bar. Get your granola on and make your own batch, and why not enjoy it with our Almond Breeze Unsweetened variety for a lighter way to start the day.
Banana Chips
The nutritional value of these chips really is b-a-n-a-n-a-s! A fresh banana is jam packed full of all the good stuff your body craves like fibre and potassium, but turn them into chips and the scare fest begins. The banana chips you find in the supermarket are loaded with added sugar and a 28g serving can contain over 8.2g of saturated fat. Suddenly these lack apeel.
Sweet potato chips
Let's face it, we all love a hot chip, and when the sweet potato chip craze hit we thought we were doing the right thing and eating healthier! Just like anything, when sweet potatoes (or any potatoes) are fried, all the benefits are killed and anything that is deep-fried is not going to help you meet those health and fitness goals. Sweet potato chips are just like regular chips and should be enjoyed as part of a balanced diet. But next time you're craving some hot chips why not whip up a batch of baked veggie chips? Zucchini and carrots work a treat!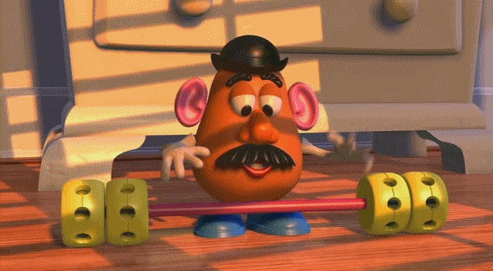 Yoghurt covered snacks
This might come as a fright, but sometimes yoghurt-coated snacks like cranberries or raisins aren't actually covered in yoghurt and the dried fruit inside is usually preserved in sugar. Next time you're craving a sweet pick me up, why not coat a punnet of blueberries in natural Greek yoghurt and keep in the freezer!
Prepared Salads
Hands up if you've forgotten lunch so you've reached for a pre packed salad? (two hands for us!) But you guys guessed it, they aren't as healthy as they seem – some premade salads contain the same amount of calories as a McDonald's burger. Many are doused in dressing and include hidden calorific secrets like croutons, bacon and cheese. If you're left without lunch, instead pick up a bag of spinach, a can of tuna and other veggies and you've got yourself lunch set for the week!
Multi-Grain and Wholemeal
It's a well-known fact that white bread is a whole lot worse for us than wholemeal or multi-grain right? Well not exactly. Many types of bread on the market labelled "multi-grain" or "wholemeal" are spookily made with little wholemeal flour or refined grains leaving your body short changed. Next time you fly down to the supermarket, be sure to check the nutrition label before purchase. We recommend going for a soy or lineseed variety.